Anthony Chavez, OD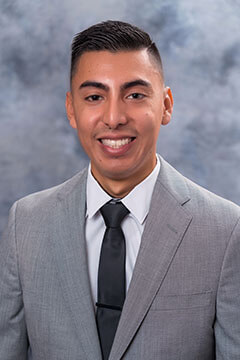 Eye Doctor
Dr. Chavez first joined Fogg Remington EyeCare as a Certified Ophthalmic Assistant in 2014, shortly after earning his Bachelor's degree in Biological Sciences from UC Santa Barbara. After finding his passion for eye care health, Dr. Chavez moved to Indiana to pursue his Doctor of Optometry degree from Indiana University. Upon graduation, Dr. Chavez moved back to the Central Valley and rejoined Fogg & Remington EyeCare as an Optometrist. Dr. Chavez acquired extensive clinical experience during his externships throughout the United States including: Indianapolis Eyecare Center; Quantico Naval Health Base; The Eye Institute of Utah in Salt Lake City, Utah; and Atwater Eyecare Center in Bloomington, Indiana.
Throughout his training, Dr. Chavez developed an interest in advanced ocular disease management, dry eye diagnosis & management, specialty contact lens fittings, pediatrics/binocular vision, and primary care examinations. He has extensive training in management of glaucoma, age-related macular degeneration, and diabetic retinopathy. During his training in optometry school, Dr. Chavez developed an interest in scleral lens fittings for corneal ectasia, post-lasik/RK, and dry eyes. Dr Chavez has exceptional experience with contact lens fittings ranging from near & farsightedness, astigmatism, and multifocals — for people who need bifocals but do not wish to wear glasses.
Dr. Chavez is currently involved in the American Optometric Association, California Optometric Association, & Central California Optometric Society. Dr. Chavez is bilingual in Spanish and has traveled through the United States and Mexico educating and providing eye care to thousands of patients.
SPECIALTIES:
Optometry